The Attributes and Behaviour of Entrepreneurs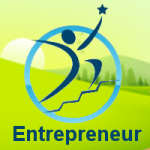 "There is only one success- to be able to spend your life in your own way."
– Christopher Morley
We look at different types of successful business people, identify some extremely interesting types, and consider how they work together and "bounce "off each other to further their careers. We analyse the personal and professional behaviours of entrepreneurs, and examine the attitude, attributes, demeanour and behaviour of successful entrepreneurs, and think we know what sets them apart. What are you waiting for? Learn the secrets of success now!!
Successful business people
Many people have written about what success in business requires. There are many distinctly different types of successful business people-entrepreneur, global entrepreneur, entrepreneur, corporate executive.
Types of successful business people
Each type requires slightly different aptitudes and attitudes. The serial entrepreneur, who is always looking for a new product or business to develop, needs to have the ability to anticipate market and technological trends, have a Vision of the business opportunity, and the skill to implement the Vision.
They do not necessarily have the tenacity and thoroughness and attention to detail to keep the resulting business on track.
"Keep away from people who try to belittle your ambitions. Small people always do that, but the really great make you feel that you, too, can become great."
– Mark Twain
The successful corporate executive however, needs a different set of skills. They must manage the business over time, build a team, show leadership, set and implement budgets, ensure the IT infrastructure can grow with the company , develop staff to their full potential , deal with customer complaints, ensure accounts are filed, taxes are paid … and so on.
They need to have a vision of how to do that, and to clearly communicate it to the team. They do not need to have the vision to spot the opportunity, but they do need to be able to see the direction the business should evolve in, because a business that doesn't evolve in today's world, is doomed to die.
Even within large corporate structures, there is room for both types. Often a team working relationship develops between an "ideas person "an intrapeneur, and their "right hand person".
The ideas person is always developing their companies' products, improving customer offers, coming up with bright ideas. The "right hand person" is the one though, who makes the ideas work-who develops processes to integrate the new product or offer into the company systems, irons out the wrinkles. They are the implementer.
Often you see the ideas person promoted up the ranks, but they usually take their implementer with them, or make a place for them in their new department fairly quickly.
What skills and capabilities do you need in business?
Common sense, initiative and "nous "are the most important capabilities needed in business. And the problem with common sense is that it isn't that common!
It is generally agreed that that you must have a strong work ethic, focus on marketing and customer service, and surround yourself with brilliant people.
What attributes does an entrepreneur need?
As well as all the skills we have discussed, successful entrepreneurs share some less tangible attributes.
They often do new and different things. If you do the same as everyone else, who are generally mediocre, you will get mediocre results.
An entrepreneur often thinks differently, see a situation in a different light from other people. They see opportunity where others see problems. They see the solution, and have the vison to translate that into a product. They envisage a revenue stream, understand how to monetise the idea, develop the product or business. They also need to have the drive to exploit the opportunities.
This is where a team of brilliant people around you will help you to power your idea through to reality.
There is an important point about the team you build. Not only will they work well for you, but you will influence each other's game.
Think of an athlete or sportsperson. They always try to train with the very best. Why? Well if you play tennis with someone who is much better than you, you immediately up your game. You make huge improvements.
Conversely if you play with someone who is not really a challenge to you, it doesn't bring out the best in your game. You get lazy and careless.
It is exactly the same in business. If you are working with top flight people then you will be at operating at the top of your game, and they will be operating at the top of theirs. What a team!!
Attitude, demeanour and behaviour of successful entrepreneurs
So given the discussions we have already had about entrepreneurial skills, characteristics and attributes, there is something else that sets successful serial and global entrepreneurs aside from us mere mortals.
It is their attitude and demeanour. Successful entrepreneurs just have an unshakeable belief in themselves and their ability to achieve whatever they set out to do. This belief is rooted in their knowledge that they will put in the work to achieve it, whatever it takes.
They also have focus, determination and persistence. They do not acknowledge brick walls. There is always a way around a brick wall, or else over it, or under it. Or take it down brick by brick!
Successful entrepreneurs tend to have certain behaviours;-
Personal
"Formal education will make you a living; self-education will make you a fortune."
– Jim Rohn
They accept responsibility for their actions. They do not rely on others to take decisions for them, or to make their ideas work. If they have a Vision, they, and only they, can implement it.
They have a can-do approach, to business and to life. They often create a culture around them of likeminded people
They don't prevaricate, they face facts, (having checked their accuracy) accept them, and deal with them.
They accept failure with the same attitude-they just dust themselves off and move on. And learn lessons from it.
They have passion and belief in what they are doing.
They don't procrastinate, they have an idea, a vision, and they grasp the opportunity
They are always alert to new opportunities
They see problems as opportunities
They set themselves deadlines, sometimes audacious ones!
And they are not perfectionists. They launch on the deadline with what they've got and accept they may have to further develop the product.
They understand that it's not the idea, but the implementation of it that sets them apart; that they need to do something significantly different, but good enough to be a great business.
They constantly develop their business, adding value. They evolve it, keep it fresh, dynamic and exciting, and critically, ahead of the competition.
They delegate, which helps to build a good team who are able to develop professionally. At the same time they free themselves up to do what they enjoy the most –creating new products and businesses.
Sales, marketing, pricing.
They understand the power of marketing, and that they need to become a marketer, not a doer. You can't build a global business by styling peoples hair yourself, but you can by endorsing products, establishing a brand, having your own brand hair products, and franchising your brand.
They understand the importance of price levels and market segmentation. For example the supermarkets tend to have a number of offers of a staple product, which cater for demand at each price level.
For example, consider baked beans, chocolate biscuits, cola drinks .The supermarkets began with successful proprietary brands, and developed their own standard version. Then they developed a budget version of their own brand product, then an upmarket version.
This can be key in exploiting opportunities. This is the type of thinking that sets entrepreneurs apart and allows them to spot opportunities
Keep it simple
. "The most valuable thing you can make is a mistake- you can't learn anything from being perfect."
– Adam Osborne
Entrepreneurs know how to work on their business, not in it. They stand back and look at the big picture, consider the direction to take, look at new developments.
Managers will often get too involved in the small detail, the problems and processes.
And finally and importantly entrepreneurs tend to keep things very simple. They don't look for complications. Often it is the simple things that are the most effective.
Think carefully
If you have a job that supports yourself and maybe your family, think very carefully before you give it up for entrepreneurship.
The road to success is littered with failures! Even successful entrepreneurs often experience a bumpy ride before they achieve their success.
So maybe look for a way to trial your ideas before you relinquish a safe salary. Try your idea out in your spare time-evenings and weekends. When you do decide to make the leap, get as far along with a launch as you can in your spare time. Do your market research, plan your business structure and cash flow, at the very least.
Whatever you decide is best for you, good luck!!