What Are The Characteristics Of An Entrepreneur?
The characteristics of successful entrepreneurs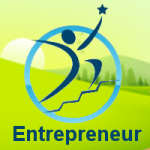 "It's fine to celebrate success but it is more important to heed the lessons of failure."
– Bill Gates
The Sunday Times Rich List, published annually in London, always attracts a great deal of interest, as people are fascinated to follow the Fortunes of the world's most successful business people and entrepreneurs. An article published in the London Sunday Times in May 2014, the day they disclosed the new Rich List, discussed the findings of the Sanandaji brothers, who studied and identified the important characteristics of entrepreneurs. We look at their fascinating findings.
The Sanandaji brothers identified the important characteristics of entrepreneurs as ;-
Risk taking
Creativity
Work ethic
Ambition
Optimism
Self-confidence
Leadership qualities
Addictiveness
Drive to achieve
Tolerance of ambiguity
Resilience
Tolerance of stress
Decisiveness
Ability to deal with failure
High energy level
Good social skills
Clever and driven
What skills do you need to manage a business?
"Logic will get you from A to B. Imagination will take you everywhere."
– Albert Einstein
In today's world of rapid change everyone managing a business needs to have the vison to keep up with technological changes, and to keep a company moving forward. If you are not moving forward, and everyone else is, you are effectively going backwards.
But a manager's job is to do with keeping the business on track, making sure everyone knows what the company goals are, what they need to do to ensure it is achieved.
Key areas of Business
Basically there are three key areas of business-
It is unusual for any one person to be very skilled in all these aspects. So you need to recognise your strengths and weaknesses and build a team around you to complement the areas where you need support.
But you do need at least an appreciation of the three key areas, so that you can have meaningful dialogue with the person you have entrusted to deal with that area for you.
Skills a manager needs
There are certain skills a manager should have.
Finance
You do need an understanding of finance. You don't have to be an accountant, but you do need to be able to read and understand a balance sheet, profit and loss forecast, and basic bookkeeping.
You certainly need to be able to read and write a cash flow forecast, and ideally understand business models and pricing models.
You need to understand how to cost a product. There are many ways to do this, but you need to know how to ensure your costs are covered, and the implications of a loss leader on the bottom line, if you do decide to sell under cost.
You may choose to have an accountant look after all of this for you, but you must clearly understand and appreciate what they are discussing with you.
IT
In today's world, I would put IT high on the list of basic skills you need. Even if you offer a service such as hairdressing or floristry, you can't survive in business without being comfortable with emails, spreadsheets, online banking, websites, search engines, social media such as LinkedIn and Google.
And as the company expands you will need to understand networks, firewalls, virus protection, Lan's and Wan's . You will need to understand and exploit technology to ensure you offer the slickest, fastest service to your clients.
Again, you may choose to have an IT specialist look after all of this for you, but you must clearly understand and appreciate what they are discussing with you.
Negotiation skills
We negotiate with people all day every day, even if it is not in a formal business sense. We negotiate with taxi drivers, our spouses and children, and our colleagues.
But in a business sense, it is very useful to be able to bargain, buy at the optimum price, and increase your profit.
Leadership
Once you have staff, you will need to have good leadership skills, and be able to apply concepts and strategies to influence and direct their behaviour, and increase your employees' and company's overall performance. You will need to be able to lead teams and achieve business goals. You need to be able to recognise people's talent, enable them to develop and use that to the business' advantage
Influencing skills
This is the ability to exercise an influencing and persuading style which enables a manager to move issues and situations forward without pushing, forcing or telling others what to do. A person with strong influencing skills is able to communicate confidently and professionally and is recognised as an opinion shaper by colleagues.
Communication skills
"Genius is 1% inspiration, and 99% perspiration."
– Thomas Edison
As the manager your job is to ensure everyone knows what is required of them, when, why and how. So this is a key skill if you are to be able to communicate effectively with employees, suppliers, clients, banks and investors.
When you are starting the business you need to be able to communicate your business plan to investors, banks and potential commercial partners – everyone you want to hear about the business.
Social skills
A good manager is likeable, enthusiastic, polite, persuasive, calm and controlled, and gets on with most people. Attitude is key.
Organisation skills
You need to have the ability to deal with basic admin and paperwork, and to know how to delegate. You may have to write and juggle budgets, and plan ahead for several years at a time.
You need to anticipate tax deadlines, cash flow issues, and budgetary problems. Manage stock, and invoices, and people and their workload.
You need to organise suppliers, purchases, deliveries, work rotas
Time management skills
You need to understand the value of time and what wastes your time. You need the skills to prioritise, get the most out of a day, deal with interruptions and crises; balance your work and home life, identify and eliminate time wasters. You will need to use delegation and assertiveness to achieve your goals.